Ms. Eram Zeeshan is a Mind Sciences Trainer, Certified Life Coach, Founder EZ Minds, and an NLP practitioner/Counselor. She talks to Karvan about the essence of her profession and the importance of having a goal in life.  
1. Tell us about yourself
I am a passionate mind sciences trainer, certified life coach, and founder of EZ minds platform. Having extensive experience in HR and training and development, my work has been further transformed. I am proud to be a social activist, coach/counselor, NLP practitioner, and motivational speaker. I am a mother of three, residing in Riyadh, KSA but my heart and soul is in Pakistan. I have been designing and executing personality development, grooming, and soft skill development programs (kids and teens) at multiple forums.
2. What led you to become a coach and a counselor?
My passion to help and motivate others to explore the best out of themselves and draws a positive picture in difficult situations inspired me to pursue a career as a coach and counselor. I also got my certification in NLP (Neuro-Linguistic Programming) to apply the NLP therapy and techniques to my clients who are suffering from light to intense anxiety and stress.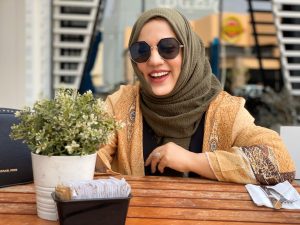 3. What events have you conducted so far? Which one do you rate the most memorable?
I have been designing and delivering soft skill training, group coaching, personal development, and grooming programs for the youth including kids and teens.
Some links are as below:
https://www.linkedin.com/in/eram-zeeshan-487696195/
https://www.instagram.com/ez.minds/
https://www.facebook.com/EramZeeshanofficial
Programs Highlights:
• Happiness & Wellbeing
• Smart Speakers – Communication Skills
• Personality Development – Group Coaching Program
• Confidence-Building Skills
• Nlp for the Young Brains – Basic Level and Techniques
• No to Bully and Stay Confident
• Art of Gratitude & Contentment
• 7 Habits of Highly Effective Teens (Book-based sessions)
• How To Win Friends & Influence People (Book-based sessions)
• Teachers To Leaders (Teacher Training)
4. How has the Covid-19 and its resulting lockdown affected the modus operandi of the sessions you conduct?
The Covid-19 phase has been so motivational for me. Like many others, I learned to become more grateful, more time-efficient, and caring about the wellbeing of myself, family, and society. I have redefined my role to support, motivate, and encourage people to be resilient, empowered, and self-aware. Coaching has been a great source of inspiration to motivate others so they can better manage their lives.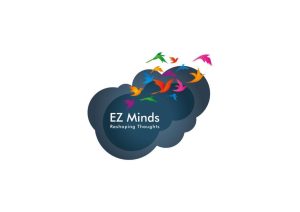 5. What skills should aspiring public speakers possess or must develop to become a success?
An inspiring public speaker is always enthusiastic, self-aware, and emotionally intelligent. They also need to be confident and possess excellent communication skills. I believe in being yourself and trusting your vibes that carry transforming powers to inspire and influence society. Authenticity is very important and goes hand in hand with the perceived credibility of whatever you are saying.
6. How much research is required to create a video or to conduct a session?
There is no end to research. I need to spend weeks if not months to prepare a specific workshop or training program. This includes consulting academic and analytical articles, researching a specific topic, and critically aligning your point of view. Making a video for YouTube is never a smaller challenge as any topic to be presented requires a lot of research and study.
7. Your message for the youth of Pakistan?
I have a lot to say about this. The core of my social media campaign is about self-awareness and knowing your purpose in life. Nothing is truly profound but to understand the beauty of meaningful life. We must understand the importance of emotional health and wellbeing. We can only dream of a better tomorrow if our youth is well-connected with the power of purpose and spirituality in their lives. Defining your purpose as early as possible will give you clarity of vision and add discipline to your life.
---
KARVAN envision to showcase the best and the brightest talent from Pakistan. If you have achieved an academic, personal or professional milestone, or know someone who did, do send us a brief profile at talktokarvan@gmail.com.
Find us on Facebook: @talktokarvan
---