Kiran Ashraf, Vice President Karachi Chapter of the Young Women Writers' Forum – Pakistan, talks to KARVAN about writing and reading!
1. You have writing frequently at a number of platforms. What content do you think best attracts the readers?
The content differs per audience in my humble opinion. Saying that we as a nation love to suppress freedom of expression or spread hate against those who are promoting it. So far in my writing journey, the most feedback I have received was on taboo topics ranging from menstruation to girls having the right to 'move out.' The prompt response is not just limited to women-centric issues, topics related to world affairs like removing the ban on Israel's visa garnered a similar instantaneous response. I have observed the same in the cases of other beyond the pale writers as well. Reason being that since the topics are so frowned upon, discussing them out in the open is like touching a raw nerve.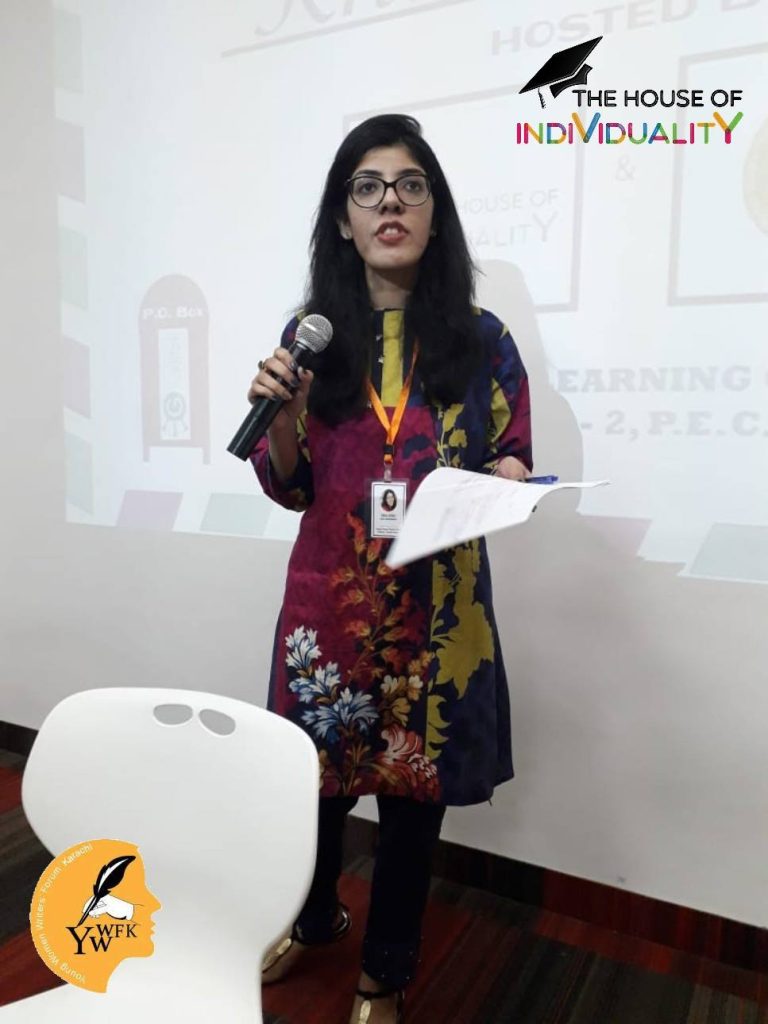 2. What tips would you give to content writers to become successful?
Never chase perfection. It leads to nothing but remorse and unnecessary self-criticism.
Writing random gibberish can help heal your writer's block as well.
Getting an outside perspective on your work is really helpful
Not all will love your words but the tip is to keep improving
3. As the Vice President, Young Women Writer's Forum (Karachi Chapter), what contributions are you making to the society?
The idea behind the organization is to build up a society where Pakistani female writers, artists, and social activists are respected and heard. My chapter initiated on August 2017 and since then, we receive a number of messages from women across Pakistan asking for advice regarding getting themselves published tips of how to improve their writing, and even pointers to convince their parents regarding opting for studying literature or related subjects.
It is sad to say that the myth of women empowerment in Pakistan is been going on since long where even today, people still cling on to the old, conventional mindset to not acknowledge the new. We are proud to say that as members of the Young Women Writers' Forum, we have built a community of highly motivated women working tirelessly to bring forth perspectives and issues that are relevant to women. Along with that our basic focus is to fight stereotypes by providing women with the platform and connecting them to opportunities of showcasing their talent.
4. You have been reading your prose and poetry at public events. What motivates you to write both prose and poetry?
During my early school years, I was an introvert who needed a podium to hide her shivering legs whenever the moment of public speaking arrives. Over the course of time, I have structured myself up to become a person who is confident about her beliefs and opinions. That initially gave me the needed boost to put my words out there. Along with that, we as a society don't want to talk about or admit the social evils deeply rooted even in our homes. The facade of us being a cultured and pristine society is a farce so why not talk about it? All this bottled up anger about our mime community motivates me to highlight what many are afraid to talk or write about. From child abuse to toxic parenting, I have raised my pen and voice on many such taboos and will continue to do so.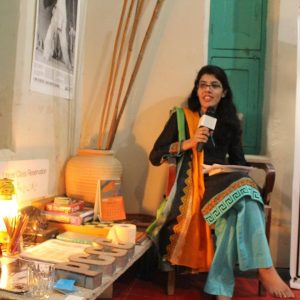 5. What is your biggest achievement in life so far?
Often after my performance on any stage, I have come across many people especially young girls who decided to break their silence because my words invoked their courage. My inbox still has messages from women thanking me on writing about their woes. All this optimism encourages me to keep battling the trolls and continue on with my work.
6. Your message for the youth of Pakistan?
We need to learn the right usage of everything and put it to use for our advantage without being a hurdle for the rest. Furthermore, we are not born to take forward the ethnic, linguistic, political and religious bias our previous generations have gifted us with. Our job is to write our own destiny by considering all as humans first and nothing else.
To know more about Kiran Ashraf:
Facebook: https://www.facebook.com/KiranAshraf7
Twitter: @Kiranology
Instagram: https://www.instagram.com/kiran_ashraf/
---
KARVAN envision to showcase the best and the brightest talent from Pakistan. If you have achieved an academic, personal or a professional milestone, or know someone who did, do send us a brief profile at talktokarvan@gmail.com.
Find us on Facebook @talktokarvan
---