1. What are your job responsibilities as Consultant at Oriflame?
Being a Consultant, my duty is to increase the network of ORIFLAME as well as sell the products that provide benefits to our clients. Also, I have to see how to give away gift hampers and discount on deals.
2. What is TECH Pakistan and what services are you rendering at this platform?
TECH Pakistan is a technology platform; their vision is to bridge the gap of industry and investor linkages with the grass-root level market. I am a Division Head of Pakistan IT Professionals Network. Our vision is to create a large network of IT and business professionals, create innovators and entrepreneurs and provide the best services in Pakistan's IT industry.
3. Tell us something about thetechshouse? How did you conceive this initiative?
Being a Software Engineer, my dream was to establish my own software solution company. So I took an initial start with thetechshouse, which provides all IT solutions related to software and its development.
4. What are your life goals?
My goals in life are to work in the IT industry and to create something innovative that can fulfill a social need. I also want to share my knowledge with the world.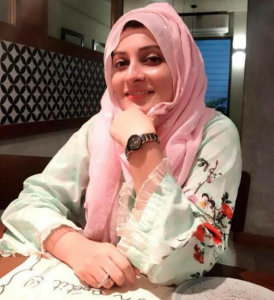 5. As an entrepreneur, which ventures have you established?
Being an Entrepreneur, my focus is not only on the IT Industry but also in the educational sector as I want to conduct research which helps in raising the standard of living of the masses.
6. How much has Pakistan's technology sector evolved over the years?
Pakistan's IT industry is growing at a fast pace across different categories. Enterprise software has grown by 17%, marketing tech 15%, financial services 13%, consumer goods 9%, retail/e-commerce 8%, professional services 8%, internet of things/hardware 7%, health care 4%, media 4% and non-profit 3%. After few years scope nimble in this sector.
7. What entrepreneurial advice will you give to aspiring entrepreneurs?
My advice to aspiring entrepreneurs is for them to have a clear vision. Choose your passion and work hard for it because there is no substitute for hard work. Add some quality to your lifestyle and follow these rules: schedule your day, show perseverance, be persistent, be a risk-taker and have patience.
---
KARVAN envision to showcase the best and the brightest talent from Pakistan. If you have achieved an academic, personal or a professional milestone, or know someone who did, do send us a brief profile at talktokarvan@gmail.com.
Find us on Facebook @talktokarvan
---