"When you write, reflect who you are. This is the respect we should give to our writing" says Sonia Mukhtar, an author, and a practicing Counseling Psychologist. She talks to KARVAN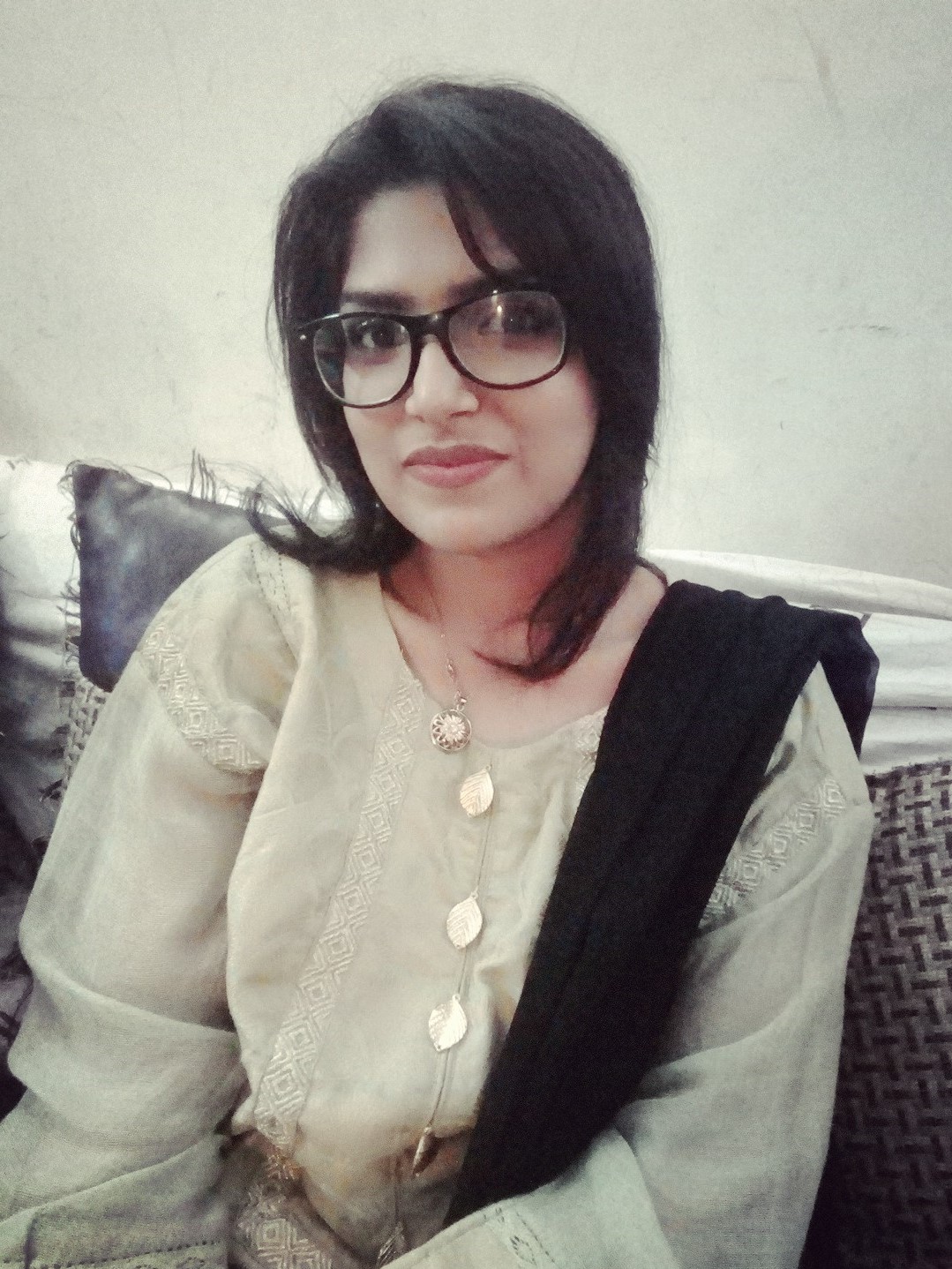 1. Tell us about yourself?
I do believe in operational definitions and that if we can define ourselves, we might be able to get on the journey of 'know thyself'. I am a practicing Counseling Psychologist by profession and a disciple of minimalism and functionalism in body and soul. I am a practitioner of mindfulness with meditation especially sketching, Yoga and Gyan Mudra. I am a motivational trainer usually conducting workshops and in groups. I am a debater and a writer of essays, poems, short stories, novels. I believe in climate change and nature taking its course. Nature offers serenity to me: greenery of the forest, blueness of sky and water, the darkness of mountains and airiness of breeze freely touching my spirit – ironically its déjà vu as I am far away from these features but I live with the hope of experiencing this one day. I am passionate, compassionate and dedicated in whatever I do.
I am a certified counseling psychologist with certifications acquired from UK, Australia and Pakistan. I am currently serving as a visiting faculty at the Institute of Clinical Psychology, University of Management and Technology, Lahore. I am also a consultant counseling psychologist at DIN News program 'Crime Watch Daily Live'. My 7 years work experience encompasses from mainstream schools, colleges, universities, organizations, drug addiction and rehabilitation centers to children residing in slum areas, IDP's and street children, runaway teenagers, juvenile delinquents, and destitute women residing at Darul-Aman.
2. Since when are you writing?
Writing is a streaming reason for living, rest is just living! I was an avid reader and I liked reading when I was 5-years-old, I remember when my Pakistan Studies teacher, Ms. Sadaf, gave me a book and the first time I get to know that "oh, there are other books besides course books." It did trigger something in me, I kept reading my brother's books, I picked up a newspaper and read it, I bought books from the little (literally little) money I used to have. I wrote my journal at the age of 5, I wrote poems by the time I was 15 and I have been participating in writing competitions since 2010. Since 2016, I am writing awareness based articles on psycho-social, cultural or global issues for different magazines. I believe I am an apprentice in a craft where I am merely a learner and it will take long before I become a Shifu (Master).
3. How was it to be the winner of the Stories Untold Season 3 by Daastan?
I live and breathe words. The ecstatic experience I felt I cannot explain. My first book "Fall of Autumn" was published by Daastan which was the story about the struggles of a woman suffering from PTSD and striving towards Post-Traumatic Growth. The book I wanted to read was not written yet so I decided to write one. It was not the winning story but I felt a winner for it was my first published effort. However, the winning story "Kahan Jibrail Ki" was about grief and bereavement. If you once had a tear in your eye or a smile on your lips, then the story serves its purpose. When my imagination envelopes me, unknown characters become alive, strangers become friends, unshaped objects form into thoughts by the readers reading my words.
4. What was the name of your winning story and what was it about?
"Kahani Jibaril Ki" was my 2nd short story published by Daastan and won the first prize in the "Stories Untold" competition held by the publishing house. It was about the grief and bereavement, the story of which revolved around a child who began a journey of 5-stages of grief and bereavement from denial, anger, bargain, depression (sorrow in laymen) and settled at acceptance. Grief is a magical emotion out of all emotions, as it does not change anyone, it reveals the inside out.
5. You also completed 50,000 words at Nanowrimo 2017 and were a winner. How was the feeling?
75, 000 words to be exact! Writing this novel made me feel that I own a galaxy inside of me. A galaxy of characters, plots, stories, imagination, fantasy, creativity, empathy, regard, truth and congruence. I was honest with my emotions and characters. Reading my own words makes me feel the warmth and existence of unexplained things in this world: sometimes afraid, sometimes brave and mostly feeling of gratitude for the gift Allah has bestowed upon me.
6. Briefly share with us the story you wrote for Nanowrimo 2017?
The title of my novel was "Our Exile is One". It was a psychological thriller. It was a story about three handsome young men living together who were polar opposites of each other. This story provides a perspective of issues faced by men but hardly acknowledged in society. Men too face abuse, molestation, rejection, abandonment, grief, and bereavement, hurt, pain and trauma. How men too are put down, expected to maintain the perfect concept of masculinity and the struggles they have in their lives. This story shares a unique perspective discussed not often but it does exist.
7. As a writer what do you like doing? Writing or editing? And why?
This is a very interesting question! Writing is my passion. It is what I do! Writing makes me feel alive. We all have different purposes and different reasons to write. For me, writing gave my life a purpose, I feel like I am not born to spend days and die. I have an obligation and this commitment is even bigger than the ultimate responsibility of a counseling psychologist as 'with great power comes great responsibility'. If Almighty Allah bestowed me with this ability and enabled me to express with my words then I must do it. For me, editing has a different dimension because while editing I have to think from the writer's perspective. As a counseling psychologist, I guess I am equipped with sympathy and empathy simultaneously so it assists me in editing other's written work.
8. Who are the authors from Pakistan and from abroad are among your favorite?
I have a different dimension of fondness in literature and art. I am a science-mind and art-heart person so my taste in music, literature, arts and performing art has idiosyncratic attributes. Raja Gidh might be my first book of Pakistani authors and I immediately fell in love with Bano Apa. From Bano Qudsia I got to know about Ashfaq Ahmad and his Zavia changed my zavia about life. Fouzia Saeed's 'Taboo: The hidden culture of a red light area' was one of the most intriguing books I ever read from a Pakistani author. Khatija Mastor, Kishwar Naheed, Iqbal, Faiz Ahmad Faiz, Wasif Ali Wasif, Parven Shakir, John Elia, and Obadullah Alim are one of the best authors I have read so far.
I have never liked anyone more than Shams Tabrez and Rumi. There was a time when I was an avid reader of only Rumi but then it dawned on me then his light was burned from Tabrez. Paulo Coelho, Nicholas Sparks, Stephanie Meyers, J. K. Rowling, and Jane Austen's every book I have read. Shelley's Frankenstein; Stevenson's Dr. Jekyll and Mr. Hyde; Dostoyevsky's Crime And Punishment; Doyle's series of Sherlock Holmes; Tolstoy's Anna Karenina, War and Peace, Boyhood; Hardy's Tess of the d'Urbervilles; Bronte's Jane Eyre; Brown's Angels and Demons, Da Vinci Code, Inferno; Fitzgerald's The Great Gatsby, The Curious Case of Benjamin Button, Tender is the Night; Henry's The Last Leaf, The Gift of the Magi; Flynn's Gone Girl; Lee's To Kill A Mockingbird; Moyes' Foreign Fruit. Woolf, Bronte sisters, Wordsworth, Angelou, Wilde, Frost, Cummings, Poe, P.B, Shelley, Mary Shelley, Eliot, and Rossetti are who I adore and have read so far.
9. You are also Associate Editor of The Clinical Psychology Magazine? Tell us more about the magazine?
I was an Associate Editor of The Clinical Psychologist Magazine. We aimed to raise awareness regarding psychological and social issues of the Pakistani society. Being an article writer, my focus is to write about issues that are overlooked or are not talked about openly. Previously I wrote on Domestic Violence and Shadows of Perception, an article and a poem respectively in volume 1. In volume 2, I wrote about Parent-Child attachment and the eminence of this issue. Currently, I am taking a break from editing in this magazine, I will re-join for volume 4.
10. What message will you give to aspiring writers?
If they aspire then they already are writers. I would just say 'when write, reflect who you are'. This is the respect we can give to writing.
---
KARVAN envision to showcase the best and the brightest talent from Pakistan. If you have achieved an academic, personal or a professional milestone, or know someone who did, do send us a brief profile at talktokarvan@gmail.com.
Find us on Facebook @talktokarvan
---