"All of us are traveling through different phases of our lives. A good traveler is the one who understands all the mechanics of this journey" says Dr. Shema Bokhari in this exclusive interview to KARVAN
1. Tell us about yourself?
I am an Assistant Professor. My doctorate is in Communication and Media Management while Masters was in English Literature. I had been teaching for more than 18 years now. Currently, I am teaching at a university in North Cyprus. Earlier I used to teach English language/literature to O/A Level students in BSS and LGS in Lahore. At a personal level, I am a writer. Although I do not have many publications to my credit, I AM a writer! It is not just writing that defines me. Many 'hobbies' actually drive me and do not let me sleep at times. I guess that is what makes me a helpless romantic.
2. For how long have you been living in Cyprus? What are your activities there?
It has almost been 7 years now. Since it is an island, you cannot indulge in many big city-type activities. However, if you are an adventure lover then this place is heaven. Normally on the weekends, I go for long walks. These walks sometimes turn into an hour-long hike or just a stroll down the beach. I am so lucky to have my apartment in such an ideal location: there are mountains at the back and the beach just down the road.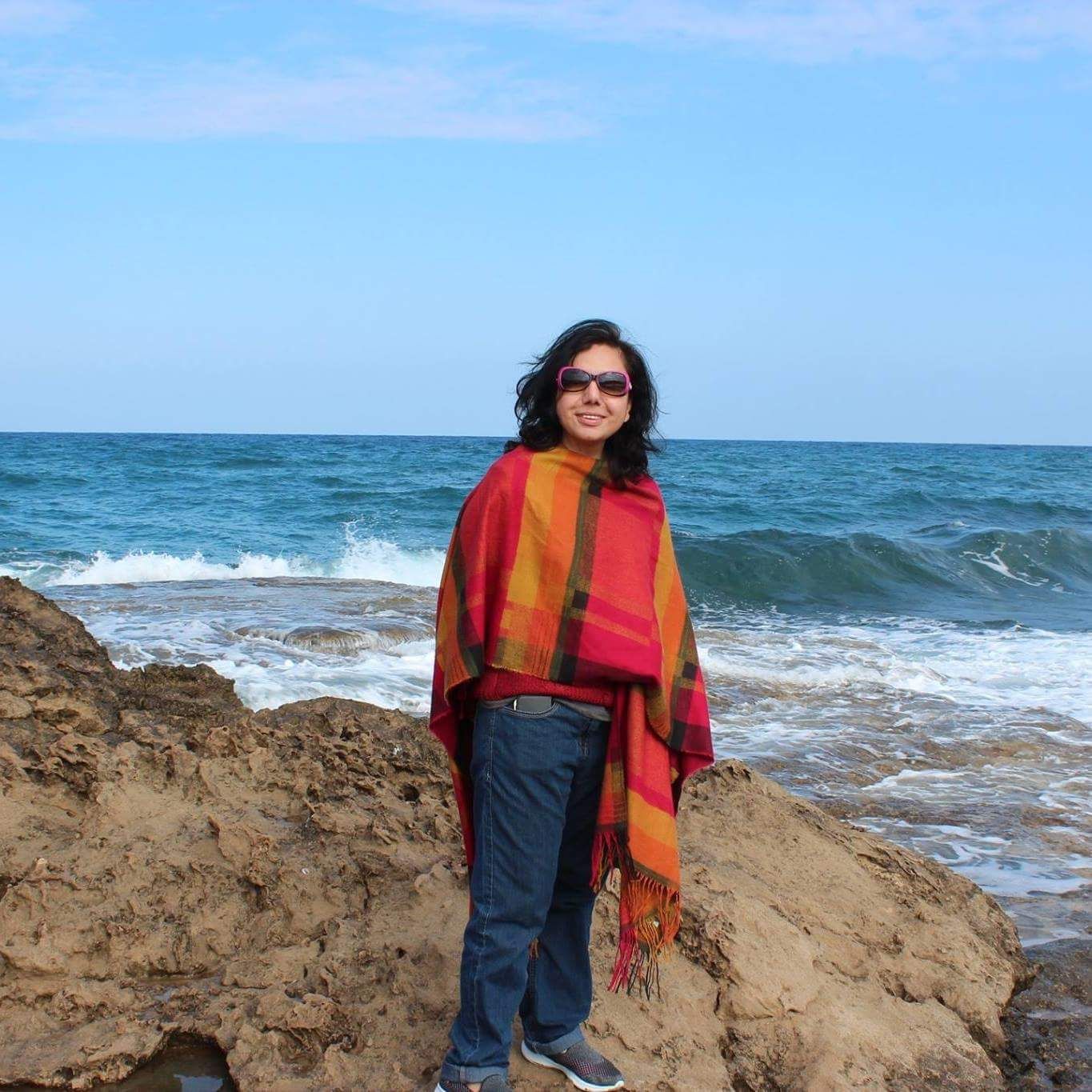 3. Share with us about your teaching experience at the Girne American University?
This university has given me a diversified international experience. I have students from Asia, Europe, Africa, Africa, and Central Asian states. Sometimes it becomes overwhelming. Sometimes we have to face issues related to cultural differences. However, the most amazing part is when you interact with people from different regions and you practically see all the stereotypes shattering right in front of you.
No! Indians are not bad people. No! Russians are not cold-hearted people. No! Arabs are not shouting all the time. No! Not every African country is living under the poverty line.
Therefore, teaching these kids and interacting with international colleagues has taught me a lot at a personal and professional level. I have learned to accept and respect the basic human differences. No single human is supposed to be better than the other. My religious beliefs are not supposed to be imposed on others. I must not judge any other individual based on any feature which does not conform to my society. We must embrace the beauty and diversity of life.
4. In which subject have you completed your Ph.D.?
Communication and Media Management
5. Researchers are also avid readers. Apart from academic reading, which novels have you read?
Ahhhh!!! That is a wrong question from a reader who was labeled as a "reading freak" even when she was a kid. I have read from Chaucer to Shakespeare, Milton to Hardy, Lawrence, Zadie Smith, Fitzgerald, Faulkner, Kurt Vonnegut, Huxley, Golding, Nabokov, Kerouac, to Elif Shafak.
In any case, I can never do justice to what runs in my mind. When I read 'Far from the Madding Crowd' I was blown away by the exquisite beauty with which Thomas Hardy described everything. And I ended up reading all his books. My first essay of Huxley was such a learning experience that I had to read every possible work by him. Reading short excerpts of Khalil Jibran was never enough. I ended up buying a book of his complete works. I still have the full collection (BIG books) of Shakespeare and Wordsworth. So, you see I cannot mention only one book.
6. Which novels and authors are your favorites from around the world?
Elif Shafak, Mohsin Hamid, Arundhati Roy, Gabriel Garcia Marquez…… Again a wrong question from a nerd like me!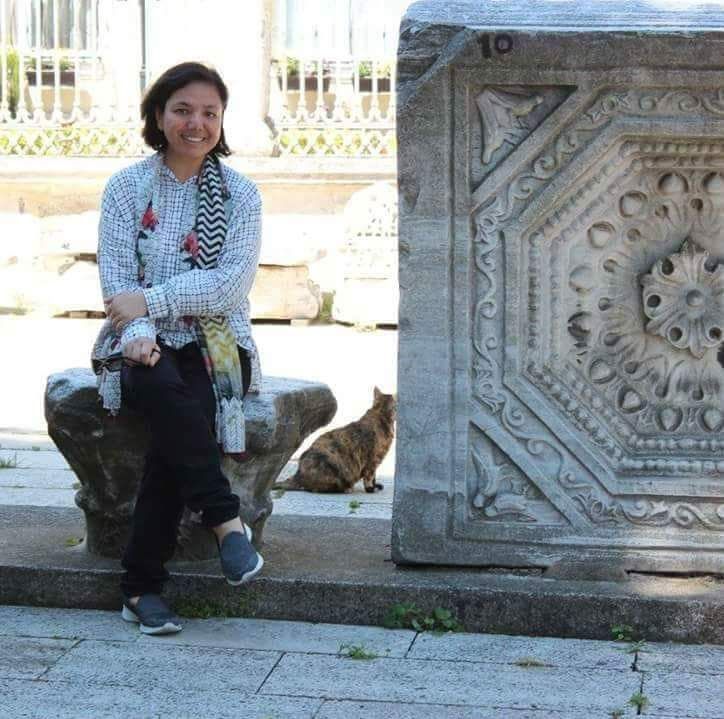 7. For someone visiting Cyprus for the first time, which tourist spots you would recommend them visiting?
As I said earlier, it is an island. There are beaches. We have beaches that you have seen in movies like 'Ma Ma Mia' and all those Indian movies. We have five strategically located castles, which were built centuries ago. And of course, there is trekking, walks on the beaches and water sports. The old city centers are the reflection of the Ottoman culture. Some ruins like Salamis reminds you of great Roman and Greek empires. Camping on the sandy beaches and turtle beaches are also a fun activity.
8. Share with us your writing journey and your plans?
I have been writing for as long as I remember. The first acknowledgment I received was on my poems and essays. Thanks to Daastan, my first short story, "Earthlings the Weaklings" was published. Now I am working on a few projects but I will keep them confidential.
This writing journey came naturally to me. I guess if you are interested in reading then the writing part comes naturally to you. Another important factor that contributes positively to a writer's life is the personality. If an individual does not have a sensitive soul, if he has not felt the life around him, if he has not taken the negative events of his life and turn them into opportunities; then that individual will produce writing like a mass product coming out from a factory. If readers are unable to see the 'life' in your writing then you are really wasting your time.
I believe, my life and circumstances have contributed a lot. It's not a small feat to survive in a very limited environment with such an open mind. It's not a small feat to leave the secured environs of your home as a single girl and survive in a totally different world. I am eternally thankful to my Lord for letting me experience every single hurdle of this life, which has nurtured the writer in me.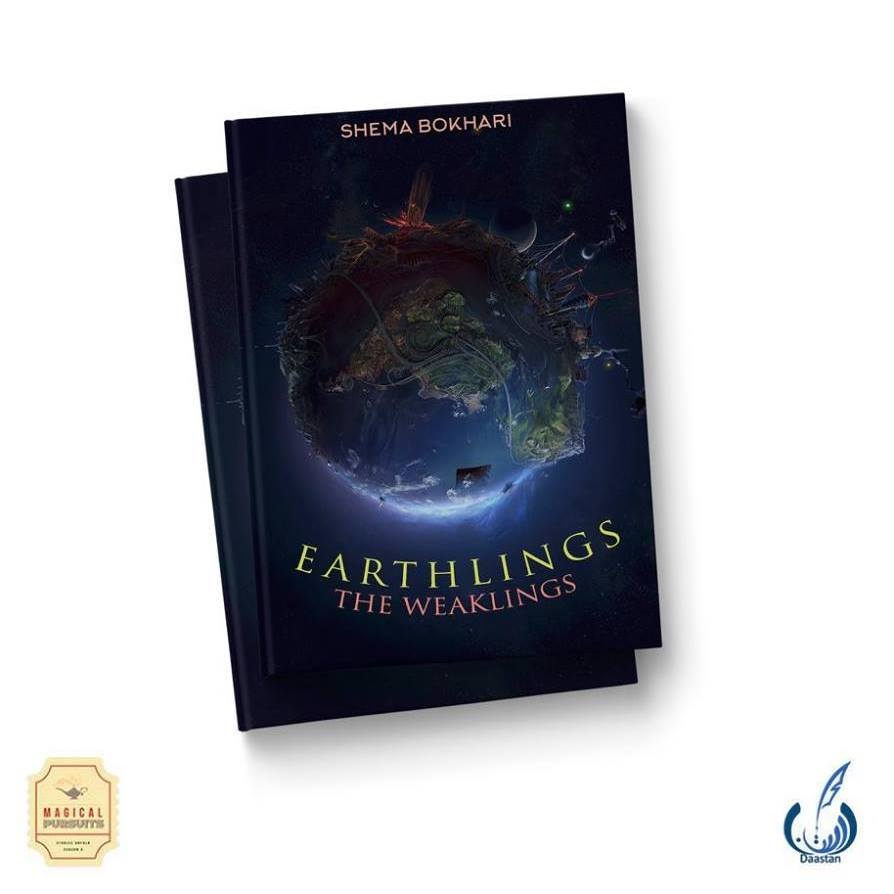 9. What are your hobbies?
Travelling, photography, some sketching, sometimes doodling and of course, reading.
10. Your message to the youth of the world?
All of us are traveling through different phases of our lives. A good traveler is the one who understands all the mechanics of this journey. Learn to evaluate your surroundings and apply that knowledge to evaluate your own soul! The rational balance of internal and external journey will give you eternal happiness. And what are we working on in our lives? Simple, finding happiness out of every situation.
---
KARVAN envision to showcase the best and the brightest talent from Pakistan. If you have achieved an academic, personal or a professional milestone, or know someone who did, do send us a brief profile at talktokarvan@gmail.com.
Find us on Facebook @talktokarvan
---