Ushah Kazi, founder of The Kollective, and author of 'The Pop-Culture Junkie's Guide to Pakistani Cinema' talks about her life's many experiences in this exclusive interview with KARVAN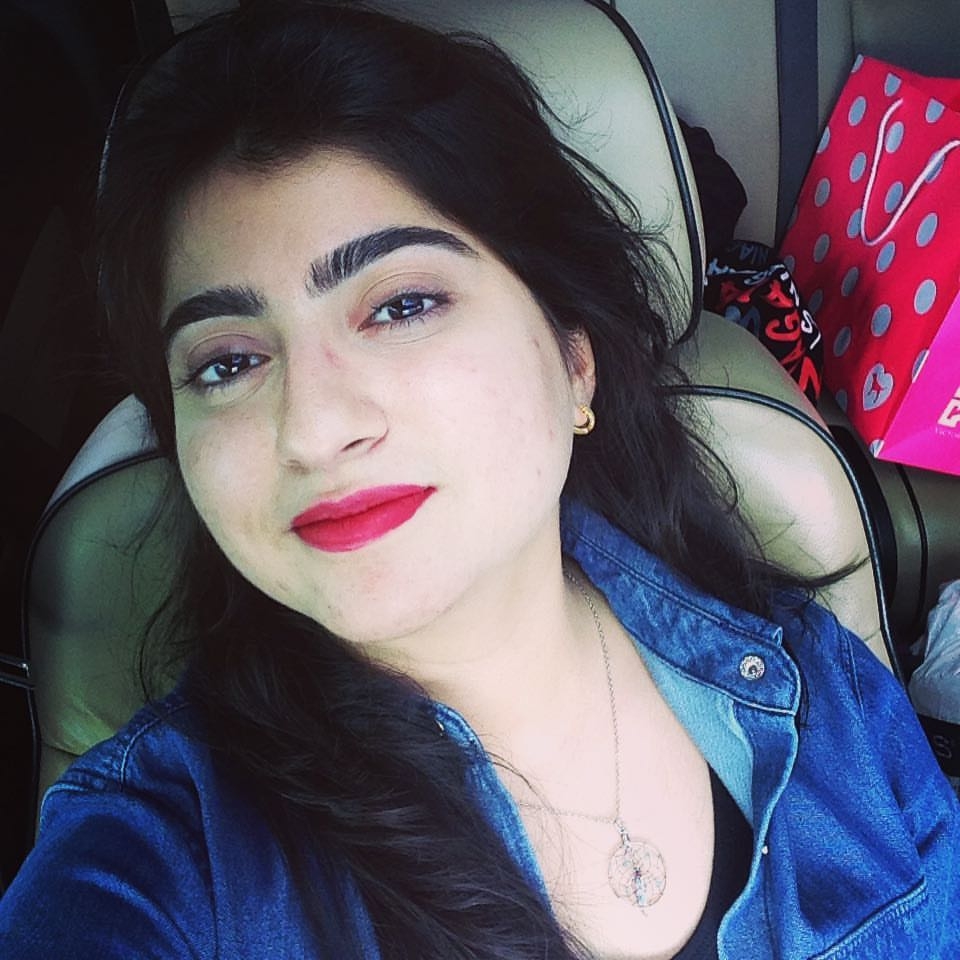 1. For how long have you been a freelance writer?
Nearly ten years; and honestly I had not realized that until just now. I started writing when I was fifteen. The school I went to (The CAS in Karachi) had a great journalism program for young students, and our instructor liked one of my pieces and had it published in a national newspaper. Since then, I have written for a number of publications and websites. More recently, I have been writing for my own website, The Kollective, and since a lot of this involves writing scripts for video essays, it keeps me busy. I do also write for Suhaag, a Canadian lifestyle magazine, and some Pakistani publications from time to time.
2. Writing requires patience and consistency. What factors do you

think

 make a good writer become great?
Scented candles and a bowl of pasta! No, really. Writing definitely requires patience and consistency; and you will be surprised how quickly you will come up with an excuse to miss a deadline. Make sure you are comfortable with what you are writing. Try to have enough free time. I say 'try' because most writers find time as luxury as they juggle between multiple assignments.
On a slightly more technical note, I do believe that reading other writers' work makes you a better writer. Here's a tip that I have started following recently. Get a few copies of some literary magazines, subscribe to one maybe, and set out a day each month to read a few short stories. You can do the same for political magazines, and the like. Reading can make anyone a better writer.
3. How did you come up with the idea of launching thekollective.pk? What is its purpose?
I have been a pop-culture junkie for most of my life. I have usually been able to talk about what I liked or did not like about a film, song, book etcetera for hours. The Kollective is an extension of that. I think there are a lot of great media websites that report on happenings from the showbiz and world of entertainment. However, a very few analyze them; very few question trends and tie them to Pakistan's pop-culture history. That is where we come in, and we usually have a lot to say. We have been known to watch a two-minute music video and make an eleven-minute video essay analyzing it.
Because of this, our audience is understandably more niche; we are literally the opposite of click-bait. But the goal was always to bring together like-minded people who loved talking about music, movies, books and the like.
4. Tell us about your upcoming book?
The book is titled 'The Pop-Culture Junkie's Guide to Pakistani Cinema' and it is a light-handed take on understanding Pakistan's cinematic tradition and industry. I love to read, and as Pakistan's cinema made the much touted 'comeback' I was interested in reading about what was happening. Either most books about Pakistani cinema date back to the 1990s, or are academic (in every sense of that word) and I felt that there was a gap for a light-hearted book, which looked at certain interesting aspects of local cinema. One thing leads to another, and before I knew it, I was typing out a book proposal. The book is divided into five chapters, each tackle a specific aspect of local cinema. These range from the importance of box-office numbers, to the oft-ignored genre of Pakistani horror, to the great 'item number debate'. It is not a history book or a textbook. It is a conversation, or rather, the beginning of a conversation, and I hope it inspires us to talk about Pakistani cinema.
5. What challenges did you face when writing your book?
The first, and expected, the challenge was the research. As I said earlier, this is not meant to be a textbook. However, I like to have my opinion based on fact. So, I had to read a ton of other books, academic articles, news articles and watch interviews. This should not scare people; the book is very much a light read. It just does not suggest any idea without backing it up with facts.
Secondly, the process was much more of a herculean task than I had imagined. I had to juggle a lot simultaneously, and it took multiple tolls on me.
Finally, the actual writing was a chore. I love to write, but when you have churned out twenty pages in an hour, and there are approximately twenty more to go before you can call it a night, it begins to feel like a weight on your shoulders.
6. Where do you see yourself ten years down the road?
Hopefully happy, healthy, content and doing what I love.
7. How was your journey from Nixor College, Karachi to the University of Western Ontario, Canada? What lessons did you learn and the cultural differences you faced?
Nixor was an experience. I know that many ex-students talk about how the place is a world unto itself, but it really was. It was tough, trying and over too quickly. Between Nixor and Western, I made a brief pit stop at Malaysia. This was a good thing; because it is important to understand that cultural differences do not just exist on the other end of the earth.  The cultural differences are undeniable, but I was actually astounded by how many similarities I encountered. At the end of the day, we all love food, friends, and a good movie.
8. Your message for the youth of Pakistan?
I would just say that take a breath. This is something that I have to remind myself to do as well. Ever since forever, we have been told to compete and push ourselves to the limit. But, it is okay to take a minute, to breath in, to accept your situation and be who you are. It will help you gather your thoughts and get back in the game, stronger.
---
KARVAN envision to showcase the best and the brightest talent from Pakistan. If you have achieved an academic, personal or a professional milestone, or know someone who did, do send us a brief profile at talktokarvan@gmail.com.
Find us on Facebook @talktokarvan
---