A doctor by profession and an author by passion, Dr. Samiha Zubair, author of Reneging Quiescence talks to KARVAN in this interview 
1. Briefly, tell us about yourself?
Still in buoyancy of contemplating my actions of measured precursor so they will lead to fruitful results.
2. You are a doctor and you are a writer, how do you create this work-life balance?
Yes, it is so. I am a doctor and writing is my second love, though it does not make it less important. It is not so difficult as of course, I have to give priority to my profession and cater to the needs of my patients. I try myself to manage both aspects of my life. I try my best.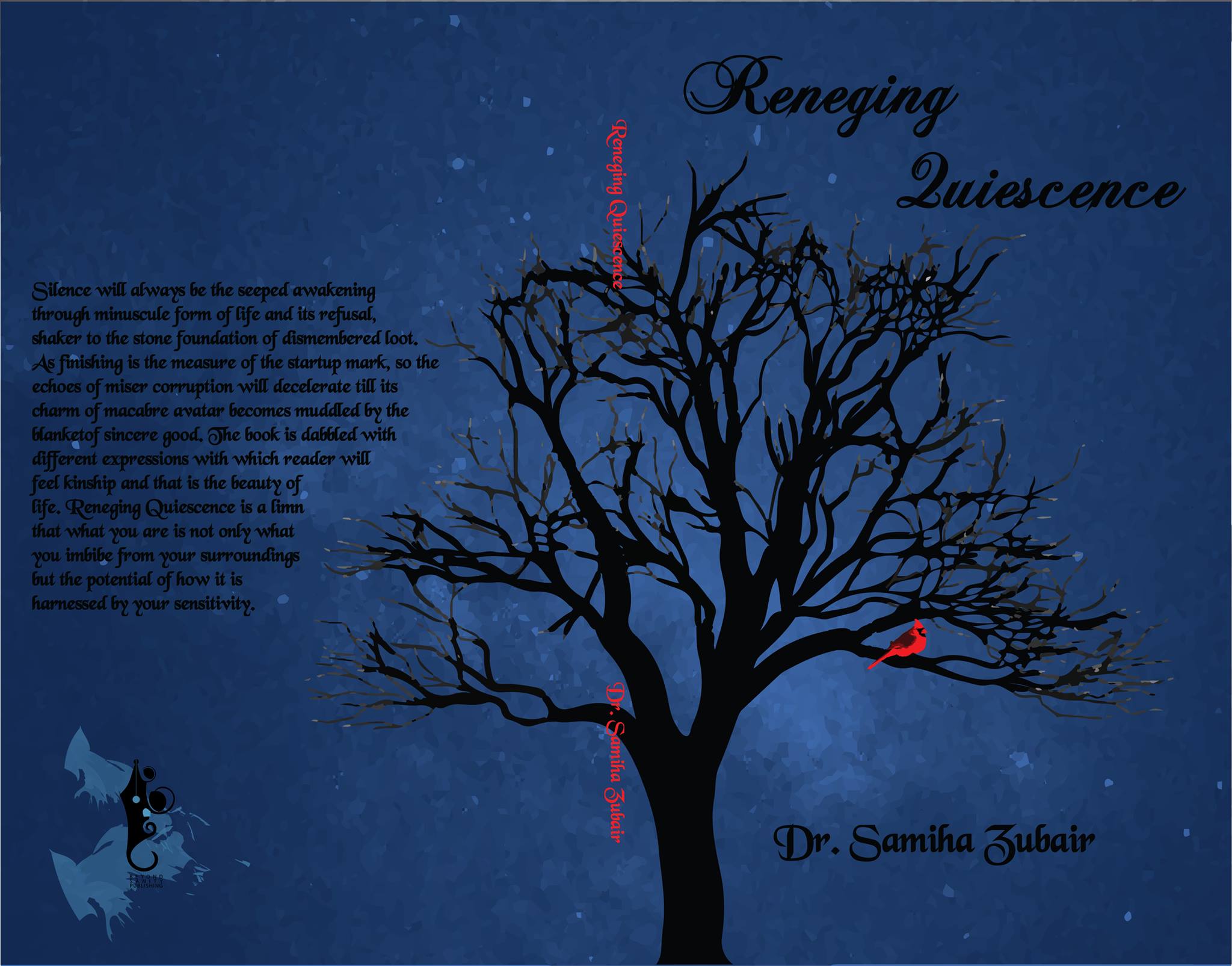 3. Tell us about "Reneging Quiescence"?
It is a book about the refusal to be silenced for the wrong things. That has become a norm in our society.
4. Which poet inspires you the most?
From the age of nine, I loved reading children books, comics and then began reading classics. However, William Wordsworth is a poet who inspires me much.
5. Who is your favorite writer/novelist?
Paulo Coelho tops the list, but I have also read Kane and Abel by Jeffrey Archer, he really makes you one with his character. Also, I was inspired by God of Small Things by Arundhati Roy so did Bapsi Sidhwa.
6. How long did it take you to complete writing Reneging Quiescence? What was the inspiration behind it?
I worked on this book from the end of 2013 till 2015.
7. What are your plans?
Let's wait and see!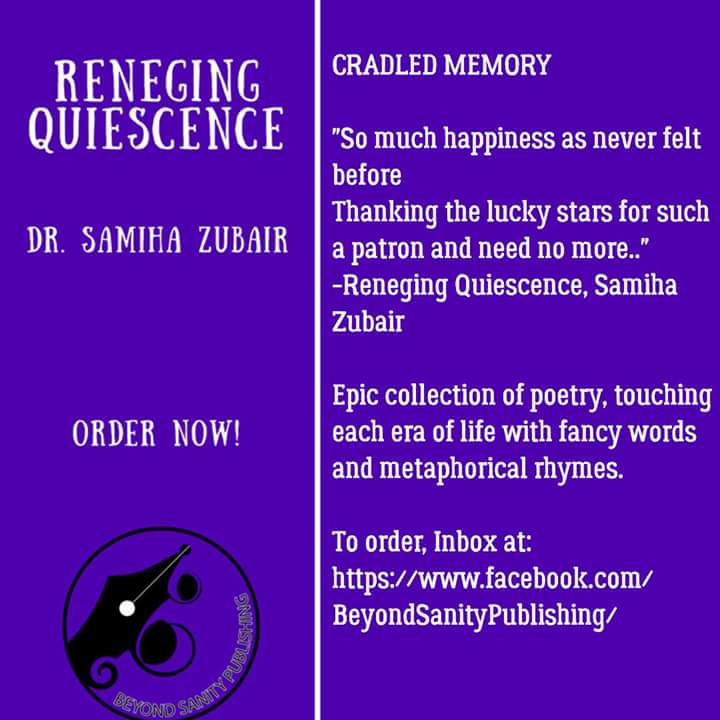 8. How important do you think is reading for aspiring writers?

It is food for your thoughts, a digestive enzyme that helps us to nibble it into the desired product. Still, it is unique in how we mix, cook and serve.
9. Your message for aspiring writers of Pakistan?
For writers, please do not lose yourself. You are unique and if still not recognized, maybe still need to be discovered, maybe you just need a little pruning. Do not become someone else, stay "you" for if you change we will lose someone forever. By the way, this is a quote I am planning to include in my second book.
Connect with Dr. Samiha Zubair at:
www.facebook.com/SamihaZubairOfficial
---
KARVAN envision to showcase the best and the brightest talent from Pakistan. If you have achieved an academic, personal or a professional milestone, or know someone who did, do send us a brief profile at talktokarvan@gmail.com.
Find us on Facebook @talktokarvan
---