"Piñata Magazine is all about everything bright and happy," says Rameesha Syed, CEO, Piñata and blogger at MeeshaSlays in this exclusive interview with KARVAN
1. Define yourself?
I am the most confused person you will ever meet. Usually, it is very hard for me to make meager decisions like what to eat, what to watch, where to go etc. but when it comes to work, I know what I am doing and I am very sure of my decisions.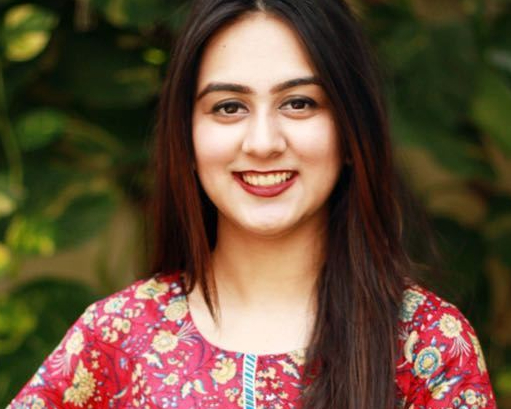 2. What is the story behind MeeshaSlays? How did you come with this name?
I always wanted to write. I have been writing ever since a kid. I was writing books on Wattpad (none that I completed, by the way) when I realized that I wanted to change my medium to something much more accessible to the audience and easier for me to use.
It has never been about the people. MeeshaSlays is mine; it is where I am allowed to be myself without caring about the likes and the audience.
How I came up with the name? Well, Meesha is my nickname since forever. As you can see, it is right there in my name. Slays came from the fact that my initials are RS and I wanted to keep the S at the end here as well. And then, my obsession with Shay Mitchell, who is at times referred to as Slay Mitchell, just made my inclination stronger.
3. What is the concept behind Piñata Magazine and how is Piñata different from its competition?
Piñata is different because it is the first e-zine in Pakistan that does it all. We cover everything, really. We make vlogs; we write articles; we pose for our website and sometimes we even share bits and pieces of ourselves. The concept behind it is that we wanted the world to be able to connect with Pakistan in a very positive and personal way. Piñata Magazine is all about everything bright and happy.
4. Tell us about the team of Piñata?
Oh, they are the best people I know! They have turned into friends in less than a year. I really got lucky with this bunch. They are hardworking and very passionate and also, 'nice and responsive.' This is an inside joke so pardon me for not sharing it with you, haha. The level of respect, friendship, and love we have for one another is just amazing – Ma sha Allah.
5. What challenges do you face in day-to-day operations of Piñata Magazine?
There's so much going on all the time that it gets hard for me sometimes to manage it. But as they say, if you do what you love, you'll never have to 'work' again.
6. What is your aspiration in life?
My aspiration is to be independent and completely reliant on myself.
7. Your message for the youth of Pakistan?
Please do something with your life. Be true to yourself and others and work hard to achieve your goals.
---
KARVAN envision to showcase the best and the brightest talent from Pakistan. If you have achieved an academic, personal or a professional milestone, or know someone who did, do send us a brief profile at talktokarvan@gmail.com.
Find us on Facebook @talktokarvan
---